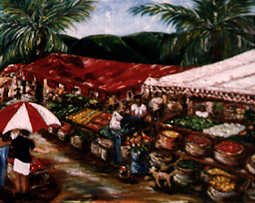 Born in Reunion Island, from a pure creol family.
She studied in Reunion, France and Senegal.
Her style is inspired from all the travels, cultures and lifestyle she has discovered.
From the Reunion past (countries, sugar cane factories, creol houses, african houses...) to the South of France with its narrow streets (Old Nice, Italian streets, and south France countries).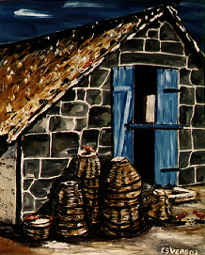 Peinture : Porte l'influence des voyages, de la diversité des apports culturels, des sites et des espaces de vie qui la conduisent à représenter :
- aussi bien La Réunion d'autrefois et son histoire ( paysages, usines de cannes à sucre, cases créoles, flamboyants, cuisines au bois, paillotes africaines, scènes d'esclavage ....)
- que le Sud de la France et ses perspectives de ruelle de style méditerranéen (vieux nice, rues italiennes, paysages de la Provence ...).

Contact : Sabine Vergoz

Tel / Ph / Fax : + 0262